We have heard you, loud and queer!
A wholehearted thank you to everyone who provided their feedback to help us better understand the need for gender affirming and inclusive education around pregnancy, childbirth, and postpartum care that centers queer families and queer experiences.
SHORE Centre is thrilled to introduce Pride and Joy, a 6-week prenatal education series for expecting 2SLGBTQIA+ families.
Fall 2023 Session
When: In Progress
Registration: CLOSED
Spring 2024 Session
When: Spring 2024

Time: TBA
Cost: FREE
Where: TBA
Accessibility: Mobility Device Accessible, All Gender Bathroom, Low-Scent Environment, Masking Strongly Encouraged, Food and Drink Friendly, Multiple Seating Options (with and without armrests)
Registration: https://forms.gle/VLf6EWVSY3NpFokq9
Topics and Descriptions
Below is a list of our session and the topics that will be discussed in each session.
Session #1 - Pregnancy & Prenatal Planning
Welcome and Orientation
Pregnancy Experiences (changes, discomforts, providers and care settings)
Self-Advocacy in Pregnancy
Prenatal Planning (importance of and what to plan for)
Session #2 - Labour & Birth
Labour & Birth (hormones, measures of progress, stages)
Medical Support & Advocacy (medical technology and interventions, self-advocacy, and birth plans)
Session #3 - Comfort Measures
Exploring comfort measures
This session will be inclusive of all birth plans and experiences
Session #4 - Postpartum
Medical Support (in immediate postpartum)
Postpartum Experiences (Early and Extended Postpartum, Birth Processing)
Postpartum Planning (self-advocacy, professional support, community care)
Session #5 - Newborn Care & Family Planning
Medical Support (for newborn care)
Newborn Care (infant feeding, sleep, diapering, soothing)
Family Planning (options)
Session #6 - Birthing Locally as a 2SLGBTQIA+ Family
Second Parent Adoption
What to Expect (hospital policies, procedures, and people)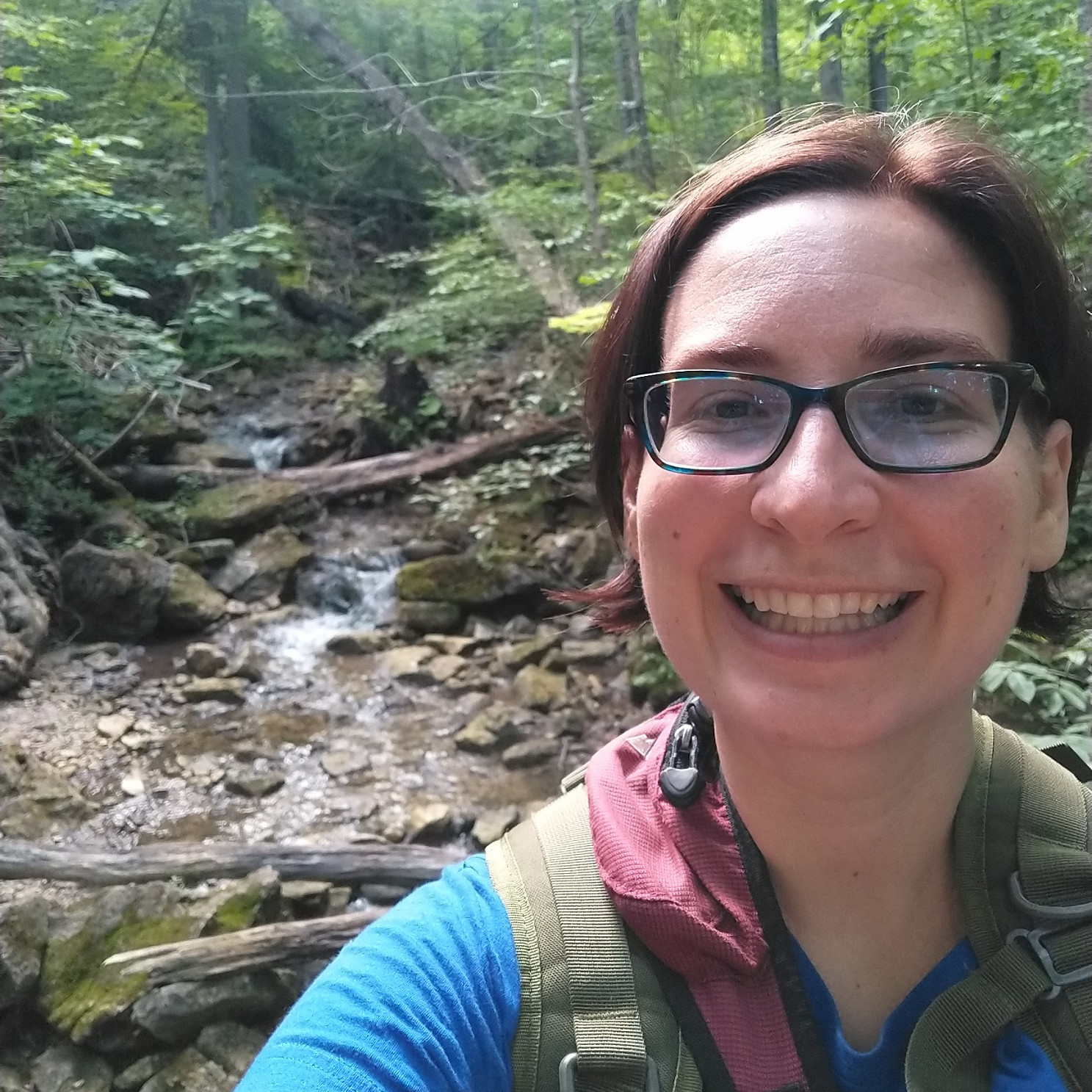 Grace Van Bruwaene (she/her)
Hey! I'm Grace. It's lovely to meet you! I'm a parent, birth and postpartum doula, and a childbirth educator. After beginning my doula journey in 2010, I ended up specializing in supporting people moving through their reproductive journey after trauma. I strongly believe that support makes all the difference, helping individuals have a positive and empowered experience however their story unfolds.
I have both training and experience in supporting 2SLGBTQ+ and disabled parents as well as those experiencing PMADs, intimate partner or domestic violence, and/or parenting after trauma. In my "free" time, I enjoy accidentally going on long walks with my spouse, attempting to finish my many fibre arts projects, and reading all the books. You can connect with me @bgracevan on Instagram or check out my website at www.doulagirl.ca. I look forward to meeting you!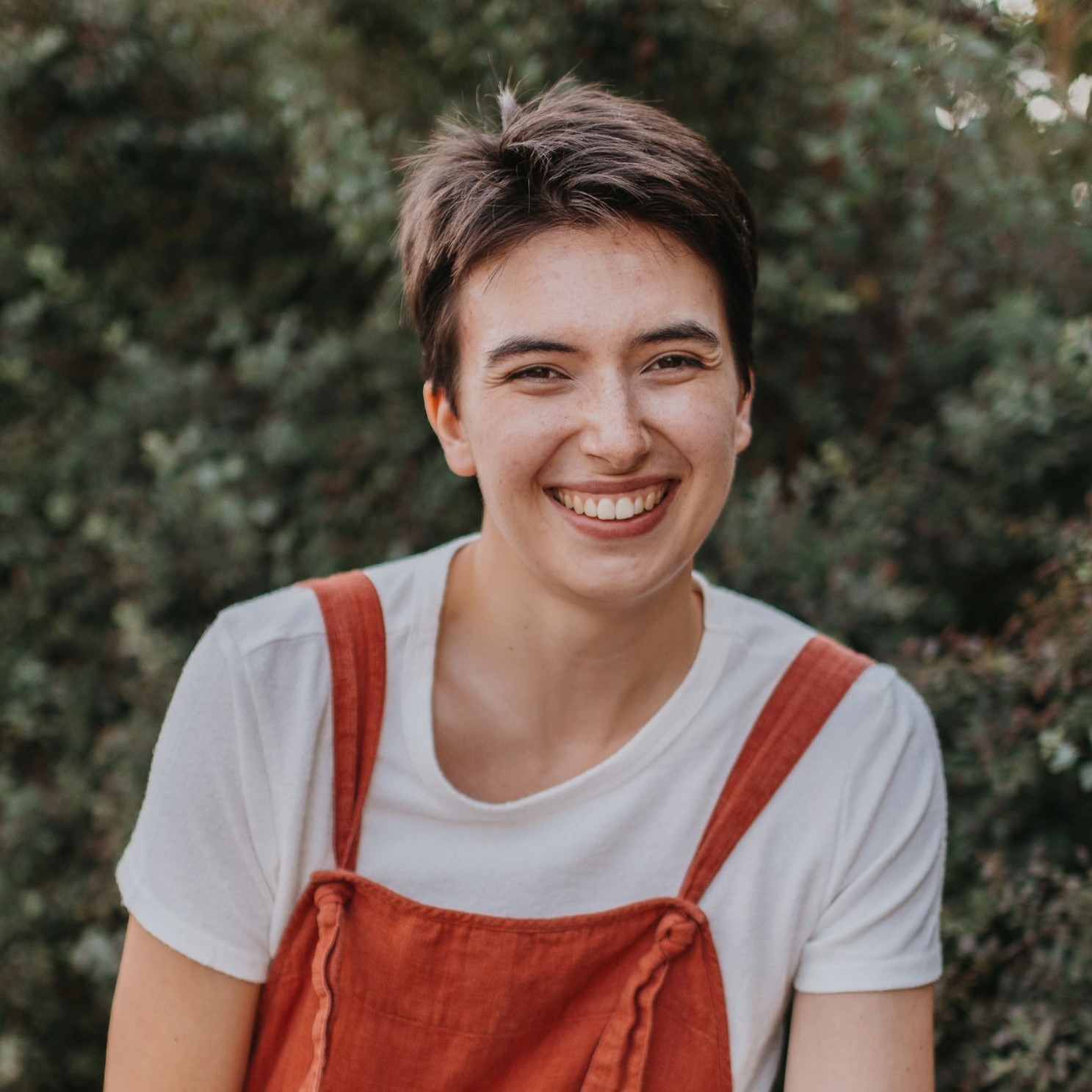 Sasha Simine (she/her)
Hi! I'm Sasha. I'm a cis-gender lesbian and a birth and postpartum doula guiding families through a calm and informed transition to parenthood. Having certified as a doula through Revolutionary Doula Training and Birthing Advocacy Doula Training, my work is trauma-informed, culturally conscious, and grounded in reproductive justice principles. I specialize in supporting queer parents, single parents, and recent immigrants.
I'm passionate about anti-racism, LGBTQ+ rights, and protecting the environment. When I'm not supporting new parents, you can find me reading epic sci-fi novels and gay rom coms, hiking with my family, and cuddling my cats. Learn more about my doula practice at www.sashasiminedoula.com or follow me on Instagram @sashasiminedoula. I can't wait to meet you!
Frequently Asked Questions
Can I bring support people?
Yes! This program is for pregnant folks and the loved ones supporting them throughout pregnancy and postpartum.  
Please include the name(s) and pronoun(s) of support people you wish to bring on your registration form.
We can accommodate up to 2 support people per pregnant participant, possibly more depending on the size of the group.
What's the cost to attend?
SHORE Centre, in partnership with some beloved local doulas, will be offering this workshop series free of charge.
I can't make it to every session. Can I still register?
This is a closed group, 6 week series and we encourage you to attend all sessions. 
However if there is a scheduling conflict and you have to miss a week, you can let us know ahead of time.
Is your venue wheelchair accessible?
Yes! There is an outdoor ramp into the building and we will have staff to help you find your way.
I'm not currently pregnant but I am interested in this class. Can I register?
While we are prioritizing 2SLGBTQIA+ folks who are currently expecting, please fill out the registration form regardless.  Depending on the size of the group, we may be able to accommodate you or put you on a waitlist.
Can I bring my children/is there childcare available?
More information about childcare/child minding will be coming soon.
Will there be food provided?
We will provide some light refreshments such as coffee, tea, and juice but will not be serving food.  You are welcome to bring your own snacks/breakfast and beverages.  Based on information gathered during registration, we will inform all participants of any allergies before the first session.
Can I attend online?
No. Our pilot session for Pride and Joy is an in person only session. We are excited to explore possible virtual offerings in future, based on demand.
What COVID precautions are in place for this group?
We are asking all participants to wear masks if possible and stay home if they are feeling unwell. We will be using air purifiers on site.
Our facilitators may remove their masks while speaking to enable lip reading as needed.
When does registration end?
Registration for the Fall 2023 session closes on Wednesday, September 13, 2023.
I still have more questions. Who do I talk to?
You can fill out the registration form and request a call back from SHORE staff to get all the information you need.
You can also email Ash, the program coordinator at ametzloff@shorecentre.ca