These webinars cover the basics of birth control and go over what individuals must know when considering starting birth control, while also providing folks with options they might not have known existed.
In this webinar, discuss topics such as:
Birth control options (hormonal and non-hormonal)
Things to consider before starting birth control
Pros and Cons of each option
Information on emergency contraception
We will also cover birth control options that are not widely known and answer any questions you may have about the process! The first half of the session is focused on sharing information and the second half is a Q&A period with audience members.
When: Every 4th Monday (starting from January 30) at 6 PM
Where: Online (You will receive a Zoom link after registration)
Cost: FREE!
Who is this event for?:
Folks who want to learn about birth control options
Folks who are thinking of changing their birth control
Folks who are unsure of options that exist outside of common methods (i.e., the pill)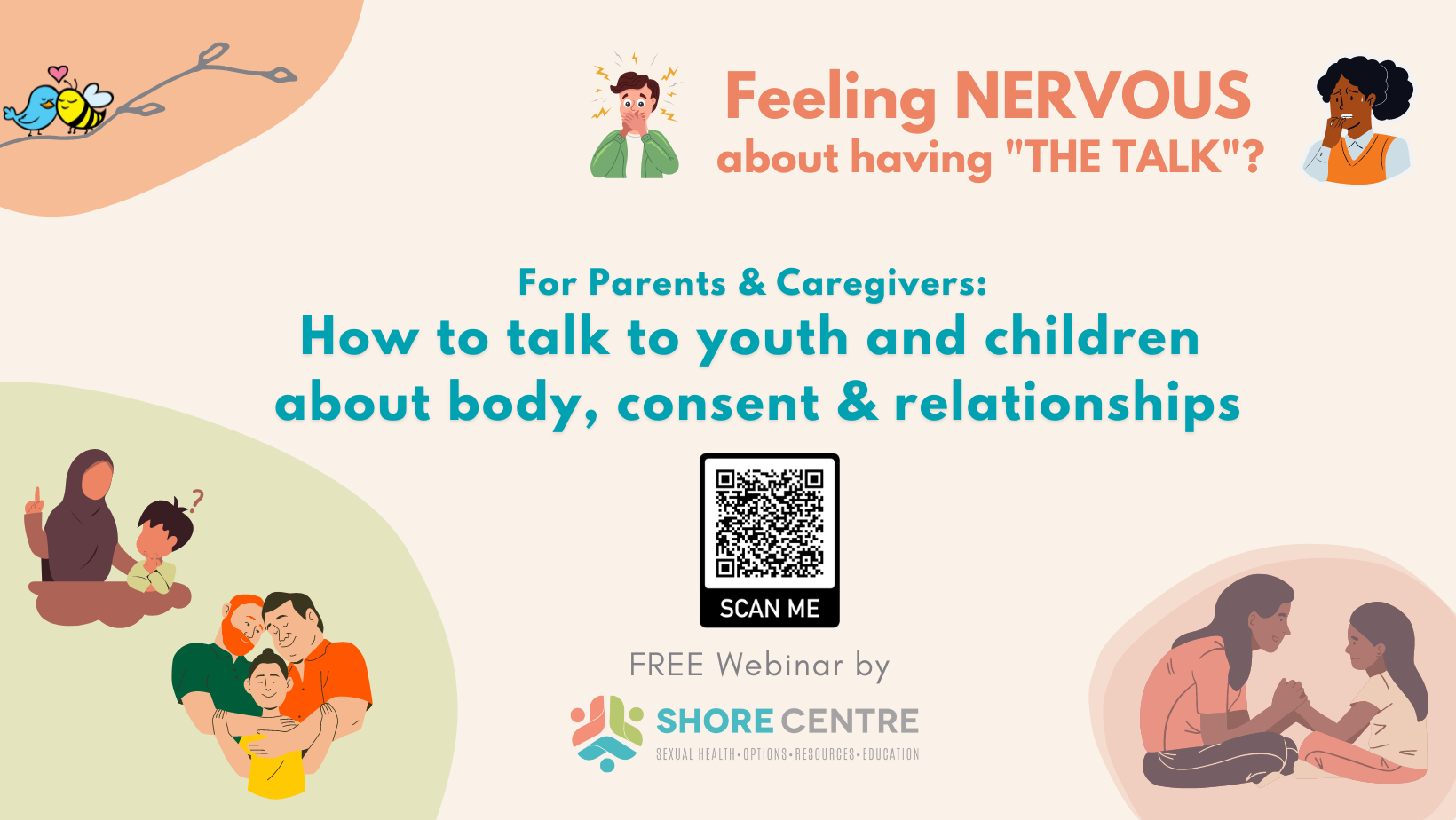 How to Talk to Youth and Children About their Body, Boundaries & Consent
Have your children been asking where babies come from? Are you feeling nervous about having "THE TALK"? SHORE's got you! This multi-series workshop will empower parents and caregivers to engage in conversations about sexual health and provide tools and resources to facilitate these discussions.
In this webinar, we will be discussing topics such as:
How to teach consent and boundaries in the most effective way
What age-appropriate information to provide
How to incorporate your family values into "THE TALK"
How to answer the "awkward" questions your children have
Each session will cover different topics. You can attend one or all sessions. All sessions will have a Q&A section to answer all your questions. You are encouraged to participate while maintaining a respectful dialogue.
When: March 22, 2023 at 7 PM
Where: Zoom
Cost: FREE!
This event is for families and caregivers who:
Want to feel more comfortable talking to their children and youth about body, consent and relationships
Want to be prepared when the children start asking where babies come from
Feel overwhelmed just thinking about having "THE TALK"
Want to have open communication with children and youth