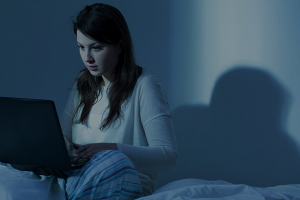 It's 2:00am and Julia can't sleep. She lies awake, anxiously thinking about the home pregnancy test she took earlier in the evening. She has to wait until morning to go to a walk-in clinic, but she doesn't know if they will help her, or where she will go if they won't.
What Julia does know is that she is pregnant and she doesn't want to be.
Giving up on sleep, Julia sits up in bed and grabs her laptop from her nightstand. Alone in the dark, she types three words into Google "abortion in Kitchener". She has no idea what she will find. Julia is overcome with relief when she discovers SHORE Centre. With one quick click, she is taken to a page asking "Do you need help connecting to an abortion provider?" Julia might just be able to sleep tonight after all.
Julia isn't the only one looking for help tonight. In Waterloo, a woman lies in bed, her room lit only by the glow of her phone as she answers questions about what kind of abortion she wants. In Guelph, a couple whisper to each other as they scroll through the list of personalized referrals, careful not to wake the baby sleeping in the crib next to them. All of these people have found SHORE Centre's abortion referral app.
What none of these people realize is that you are there for them too. Your support ensures that they aren't alone and your donation means that women searching for abortion services tomorrow night won't be alone either.
Julia has found a clinic that will provide her with the abortion she wants, in the way she wants it. In the morning, instead of going to a walk-in clinic, she'll call and book an appointment at SHORE Centre's new abortion pill clinic.
Julia can sleep now, because of you.
Contact us to make your donation!