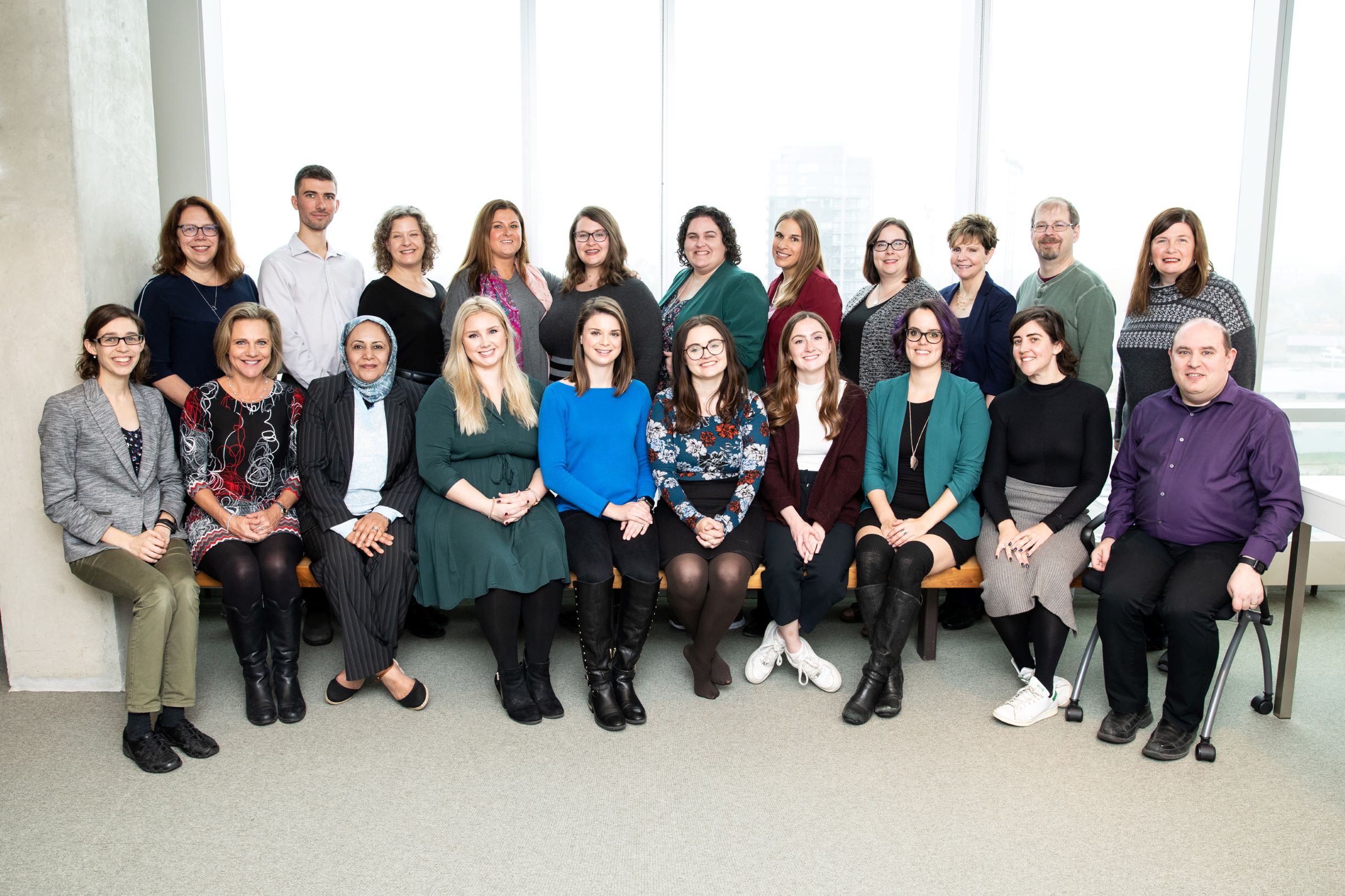 Kitchener, ON – March 5, 2020 – The Board of Directors at SHORE Centre announces that Executive Director Lyndsey Butcher will be stepping down. Lyndsey has been on maternity leave since April 2019 and informed the Board of her decision not to return to the position in late 2019 in order to spend more time with her family.
Lyndsey has played an important role at SHORE as both the Executive Director and a volunteer member of the Board, and we thank her for her years of service and contributions to the community. The Board and the community will have the opportunity at the Friends of SHORE Event on March 25 at Kitchener Public Library to recognize Lyndsey and wish her well. All are welcome to attend.
The Board of Directors has initiated the search process for a new Executive Director. Details are available through Optimum Talent. Alicia Langill will continue in the role of Interim Executive Director during the transition period.
We wish Lyndsey all the best as she moves onto the next chapter of her life.
For media inquiries, please contact:
Eleanor McGrath
President, Board of Directors 
226-791-5833
About SHORE Centre:
For 48 years, Sexual Health Options, Resources & Education – SHORE Centre (formerly Planned Parenthood Waterloo Region) has been Waterloo Region's trusted source for accurate sexual health education and confidential pregnancy options support. SHORE Centre offers exceptional and inclusive sexual and reproductive health services in our community that uphold the dignity of everyone. We imagine a community that values sexual health and reproductive freedom as essential for people to live their best lives, and we strive to be accessible, inclusive, accurate and courageous. Our services include: school and community-based workshops: small group programming for at-risk youth, newcomers, and adults with developmental disabilities; pro-choice pregnancy options counselling; prenatal supports; and clinical services including medication abortion and IUD insertions.