WE ARE HIRING FOR THE SUMMER!!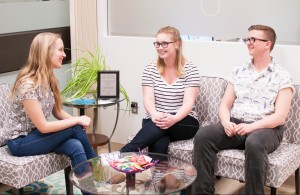 We are currently looking for a student to join our team for the summer.
The responsibilities of the Summer Student include:
Reception duties
Supporting clients by phone, email and online chat
Fundraising calls
Administrative tasks and data-entry
The Summer Student needs to be:
(a) between 15 and 30 years of age (inclusive) at the start of employment;
(b) was registered as a full-time student during the preceding academic year;
(c) intends to return to school on a full-time basis during the next academic year;
(d) is a student in a secondary, post-secondary, vocational or technical program;
(e) is a Canadian Citizen, permanent resident, or person on whom refugee protection has been conferred under the Immigration and
Refugee Protection Act* and;
(f) is legally entitled to work according to the relevant provincial / territorial legislation and regulations
This summer position is an 8 week contract beginning on Monday, June 25th 2018. The hours will be Monday to Friday from 9am to 3pm at $14/hour. Individuals reflecting the diversity of our community are especially encouraged to apply. If you are interested in joining our team, please forward a cover letter and a current resume to: Lyndsey Butcher, Executive Director at director@shorecentre.ca. The deadline to apply is June 12th.