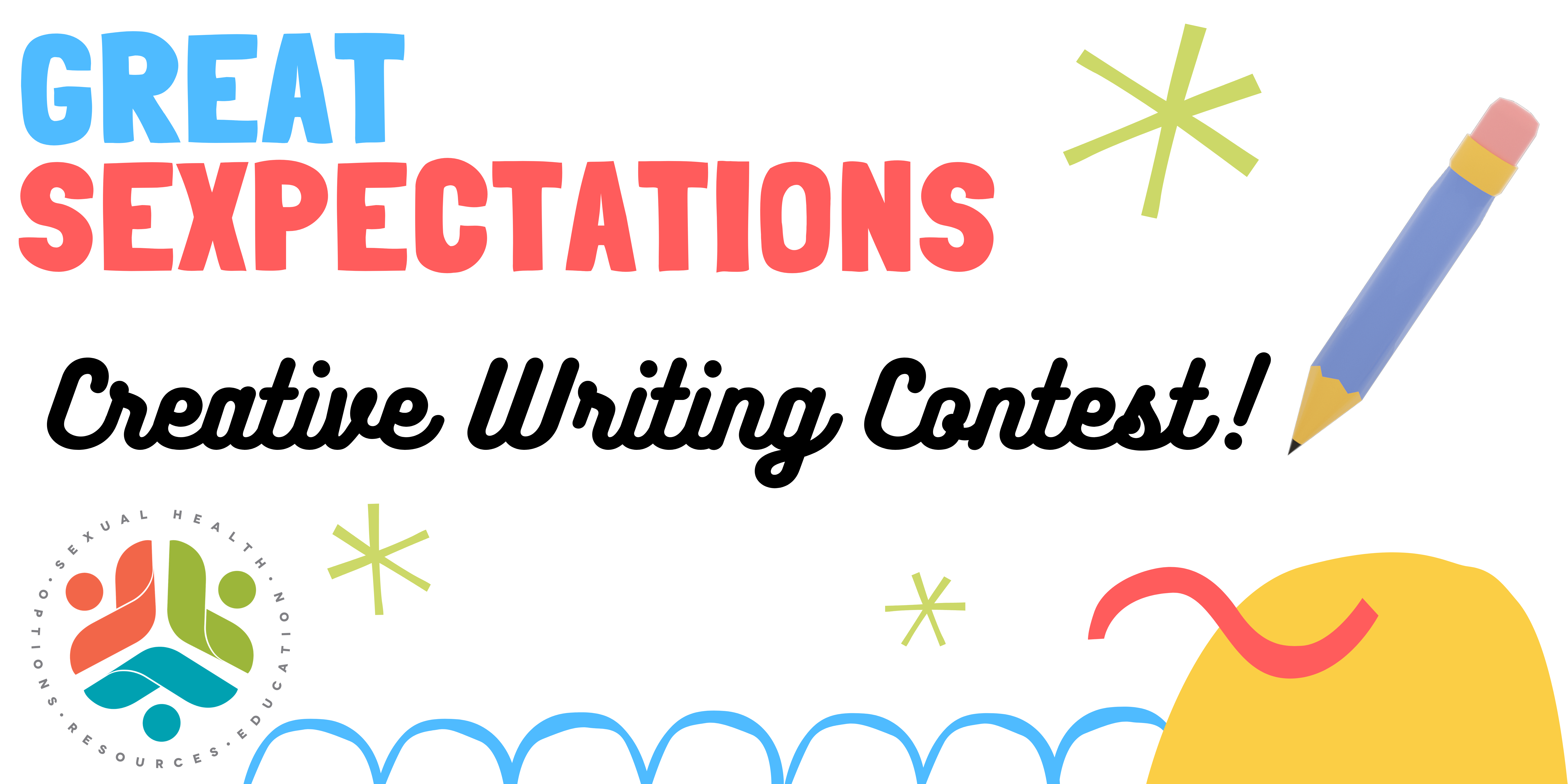 Are you passionate about writing short stories? Are you interested in promoting or learning more about healthy relationships? Are you between the ages of 12-18 years old and live in Kitchener-Waterloo? If you answered yes, then this contest is for you!
SHORE Centre has developed a Creative Writing Contest based on our Peer Theatre play, Great Sexpectations. Given that we cannot meet in person this year, we have created a wonderful opportunity to showcase your voices. Winners will receive a $100 honorarium to develop their artistic masterpiece to educate others!
What important conversations do you think youth today need to be having? What lessons could your classmates and community members benefit from? What stories do you want to share? Submissions can related to healthy relationships, consent, boundaries, and more.
We welcome all written forms of art (e.g. short stories, poems, scripts). You can even do a socially distanced video with your friends! If you have an idea for something creative not mentioned here or have any other questions, we would love to hear from you! Email us at rached@shorecentre.ca or send us a message on Twitter, Facebook, or Instagram.
To submit your writing, send an email to Rached at rached@shorecentre.ca by Sunday, August 1st, 2021. We look forward to receiving your submissions!